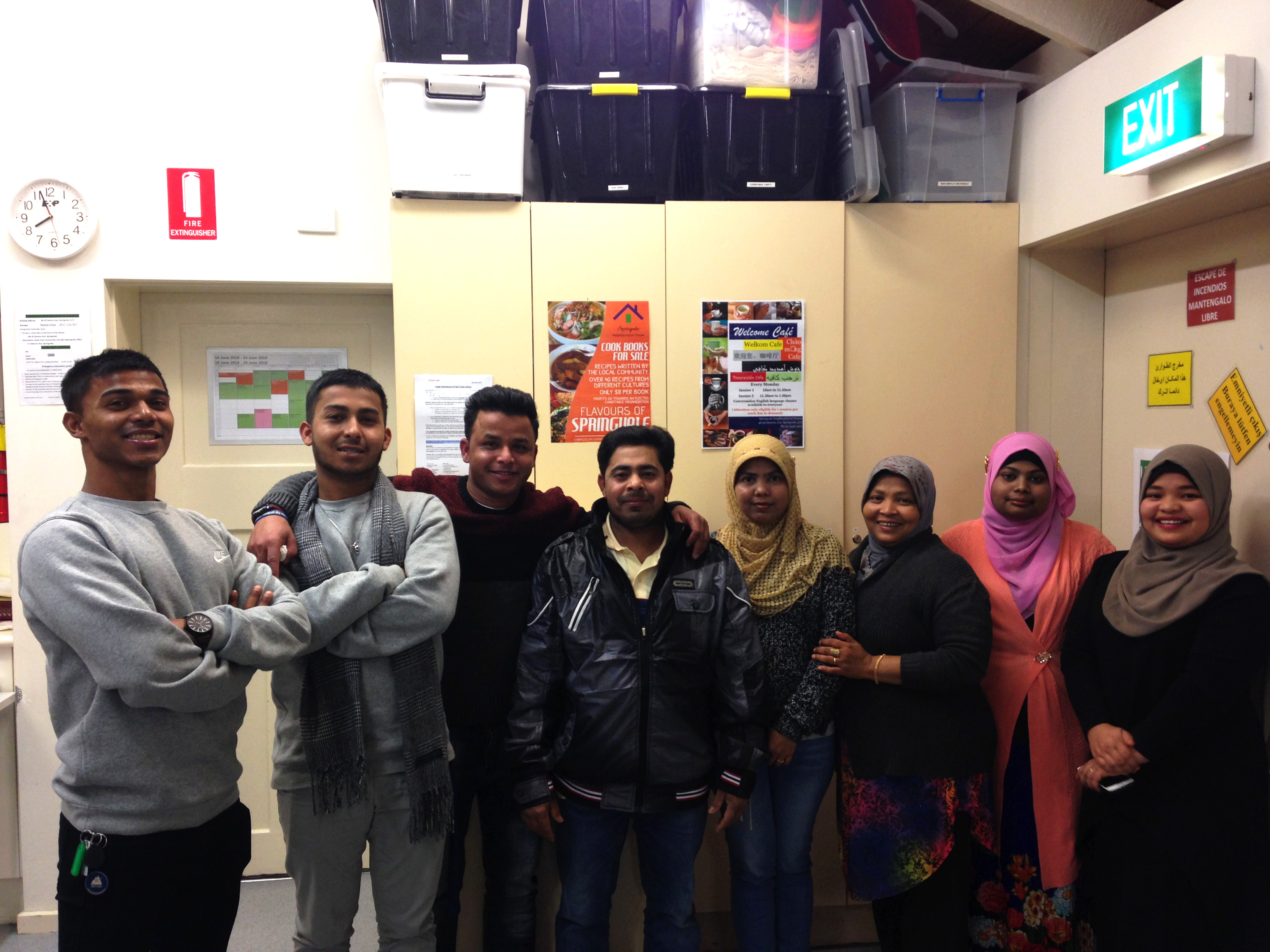 Rohingya Community Project
Link Health and Community (Link HC) has been working with people in the Rohingya community in the South East suburbs of Melbourne for a few years.  In 2017 we received funding from DHS (administered by VTMC, VMIAC and Tandem) to work with Rohingya people living in Springvale.  The aim of our work was to support Rohingya community members to become familiar and comfortable with local health and social services.
Our current work
Link HC was successful in receiving funding in 2019 from the Department of Home Affairs Fostering Integration Grants program. Our proposal centered around supporting the social, economic and social participation of Rohingya women. After listening to feedback from the community, we adjusted the aims of the project to work with women and men from the community.
At the beginning of the project we developed a recruitment process to engage the community and hire two bicultural community workers. Since they commenced working at Link HC, we have been working together to develop a series of activities to support community members to integrate into life in Australia.
Using a co-design approach, the Link HC Bicultural Community Workers, Tin Tin May and Mohamad Unus, are working with members of the Rohingya community on a Project Reference Group to shape the project activities. Community leaders also volunteer to support the project activities.
We have also been working with partners including South East Community Links, Springvale Neighbourhood House, Living and Learning Pakenham, Springvale Monash Legal Service, Refugee Legal, amongst others.
Project activities:
Initial information session for community members about the Bicultural Community Worker jobs, the application process and how to apply.
Application letter writing workshop to assist community members to apply for the role, supported by Life Without Barriers.
Information sessions on visas and assistance with housing, held in Springvale and in Pakenham.
A workshop for people who plan to start, or who have already started, a new business, by Small Business Victoria.
Art therapy session.
Hosting a number of events with health professionals speaking followed by a dinner including: Family Doctors in Australian, Dental Services, Helping Children with their Emotions.
Launching the project with a community dinner at Springvale Neighbourhood House.
About the Rohingya people in Myanmar

Myanmar (previously known as Burma) does not recognise the Rohingya as an ethnic group and their heritage and land rights are denied, leaving them stateless. In August 2017, the ongoing persecution, genocide and attacks on the Rohingya escalated and almost 1,000,000 Rohingyan people fled the Rakhine state in Myanmar. Approximately 800 Rohingyan people now live in the South Eastern suburbs of Melbourne, especially Springvale. Many of these Rohingyan refugees and asylum seekers live with precarious visa status and are worried about their friends, family and loved ones back home, in refugee camps or in other countries.  Rohingya people speak a variety of languages including Rohingya (not a written language), Burmese, Malay, Bengali, Indonesian and English.
For more information contact Belinda Haydon on 9564 6154 or bhaydon@linkhc.org.au