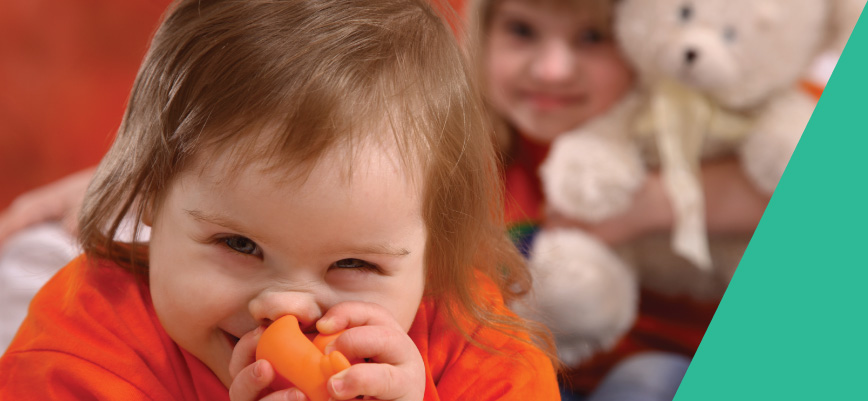 Early Childhood Early Intervention (NDIS ECEI)
Inner East Melbourne covers the following local government areas:
Boorondara
Manningham
Monash
Whitehorse
Outer East Melbourne covers the following local government areas:
Maroondah
Knox
Yarra Ranges
Southern Melbourne covers the following local government areas:
Casey
Cardinia
Greater Dandenong
Inner Gippsland covers the following local government areas:
Bass Coast
Baw Baw
La Trobe
South Gippsland
Outer Gippsland covers the following local government areas:
Wellington
East Gippsland
Early Childhood Early Intervention Approach
The Early Childhood Early Intervention (ECEI) Approach is how the NDIS is working with Early Childhood Providers to deliver early childhood intervention for children aged 0-6 years.
The overall aim of ECEI is to ensure that parents or primary caregivers are able to provide young children who have developmental delay or disabilities with experiences and opportunities that help children gain and use the functional skills they need to participate meaningfully in their environment.
The National Disability Insurance Agency (NDIA) recognises that timely access to best-practice early childhood intervention is vital for children with developmental delay or disability to ensure that they achieve the best possible outcomes throughout their life. The ECEI approach aims to ensure children are provided with the right level of support at the right time for the right length of time.
Working in collaboration with sector experts, evidence-based research has been used to design Early Childhood Early Intervention (ECEI) as a family-centred approach. The NDIA will engage Early Childhood Providers around Australia, called Early Childhood Partners who in their work with the family will use their clinical and specialist expertise in Early Childhood Intervention to understand the child's developmental delay or disability and the impact on their everyday functioning. Together they will identify goals and using their expertise, the Early Childhood Partner will discuss evidence based supports that can help meet the goals of the child and family.
The type of supports offered will be different for every child and their family according to their individual needs. The Early Childhood Partners enables the NDIA to be implemented at a community level.
The Role of Link HC as an Early Childhood Partner
Link HC is an experienced and qualified organisation with strong local knowledge and understanding of the needs of children and their families to deliver the ECEI Services.
As an Early Childhood Partner Link HC will be the first contact point for families. We will discuss with the family the most appropriate supports that would benefit the child. This includes providing information and referral to other support services or organisations. Understanding that every child is different, Link HC will tailor the supports to the child and family's individual needs and circumstances.
As an Early Childhood Partners Link HC may:
Provide information
Refer the family to a mainstream service like a Community Health Service, playgroups or peer support group
Identify if a child may benefit from some short-term intervention and provide those services. For example, if a child has developmental delay with a primary speech delay, some initial speech therapy can be provided by the early childhood partner which, over time, will assist to inform the child's longer term support needs
Identify that a child requires long-term specialised early childhood intervention supports then assist the family to request access to the NDIS, submitting the required information and evidence to the National Access team.
Undertake the planning process with families who receive access to the NDIS
Coordinate a combination of the options above
Accessing ECEI at Link HC
Yourself
Maternal child health
Paediatricians
GPs
See our specialists at
Bairnsdale
68 Macleod Street, Bairnsdale
Cranbourne
7 Bakewell Street, Cranbourne
Drouin
8-9 Commercial Place, Drouin
Glen Waverley
2 Euneva Avenue, Glen Waverley
Mooroolbark
Rolling Hills Family & Children's Services Building
54-56 Landscape Drive, Mooroolbark
Traralgon
1st Floor, 7 Post Office Place, Traralgon
Vermont
607 Canterbury Road, Vermont
Home visit or community setting visits are also available.