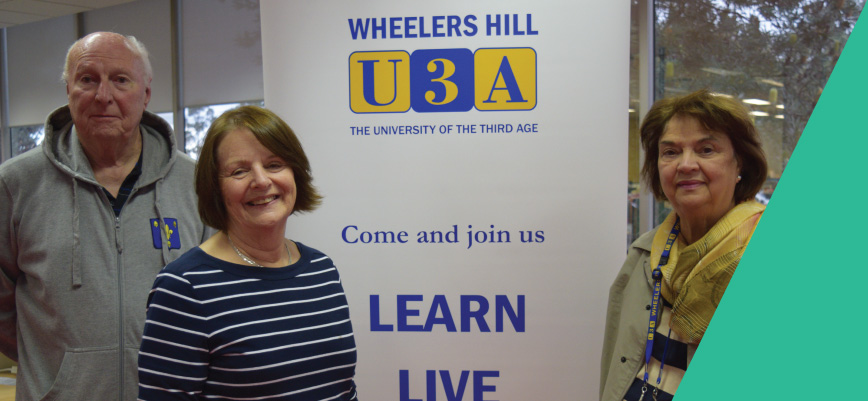 U3A Wheelers Hill is a voluntary seniors organisation which provides its members a means to share educational, recreational and social programs co-located at Link HC's Mulgrave site 1 Jacksons Rd.
U3A Wheelers Hill offers
non-competitive learning with no qualifications and no exams;
exploration of new fields; and
social, creative or recreational activities
U3A Wheelers Hill caters to for the varying interests and educational backgrounds in Wheelers Hill and surrounds. No qualifications are required to join and there are no qualifications awarded.
U3A Wheelers Hill members pursue a wide range of interests including:
Languages
Art
Literature
Exercise
History
Discussion Groups
Computers
Philosophy and Meditation
Music and song
Card and Table Games
iPad and other technologies
Ballroom Dancing
Some courses are for a single term, while others continue throughout the term or year. One-off events, lectures and interest talks are there to catch your fancy.
Being a self-help organisation means members are encouraged to also take an active part in teaching, administration, planning and other support roles.
Members organise their own activities by drawing on the skills of one another. Like-minded members from all walks of life are encouraged to form study and recreational groups to share knowledge and activities.
As a voluntary organisation, annual membership fee is kept to a minimum. Membership entitles you to enrol in as many activities as you wish, most in most cases without the cost of books or supplies.