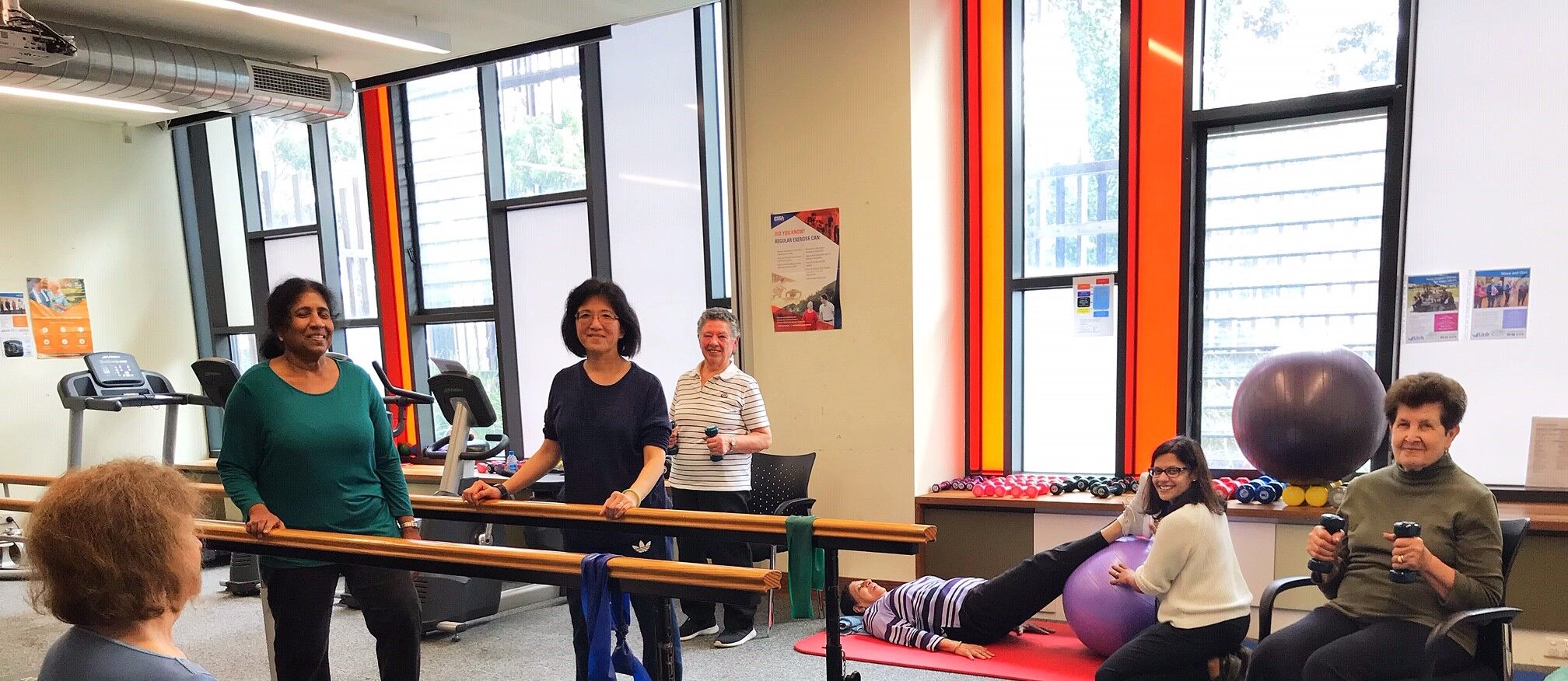 Are you experiencing hip or knee joint problems? Get the best first-line treatment for hip and knee arthritis
GLA:D® is an education and exercise program developed by researchers in Denmark for people with hip or knee osteoarthritis symptoms.
Join us twice a week for six weeks for a series of physiotherapist-led neuromuscular exercises. The neuromuscular exercises improve muscle control, reduce pain, and improve quality of life. The education sessions teach you about osteoarthritis and how the exercises improve joint stability.
This six-week program combines exercise and education to help improve and retain your joint stability.
You will:
learn about osteoarthritis and how exercise can help improve your quality of life
strengthen and correct daily movement patterns to prevent symptom progression and reduce pain
discover how to move your body properly and live well with osteoarthritis.
You will need to undergo an assessment with our clinicians before taking part in this group program. Standard consultation fees apply for this assessment.