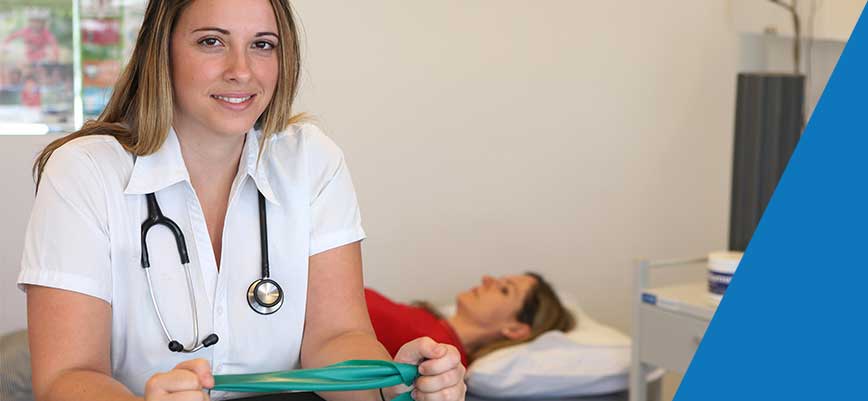 Physiotherapy is suitable for all types of people – young, elderly, able-bodied or disabled.
Anyone suffering from the following conditions may benefit:
Neck or back pain
General aches
Arthritis
Fractured bones
Muscle strains or ligament sprains
Rehabilitation after hip or knee replacement
Rehabilitation following surgery
Balance difficulties/falls
Other joint pain e.g. shoulder, elbow, ankle etc
Walking difficulties
Muscle weakness
Neurological conditions such as recent strokes, Multiple Sclerosis, Motor Neurone and Parkinson's Disease.
Allied Health Assistants
Allied Health Assistants support Physiotherapists, Dietitians, Occupational Therapists and other health professionals to achieve health outcomes. They focus on exercise, education and therapy programs for adults and children.
See our physiotherapists at
Link Health and Community – Clayton
Clayton Community Centre
Level 1, 9-15 Cooke Street, Clayton
Link Health and Community – Glen Waverley
2 Euneva Avenue, Glen Waverley
Link Health and Community – Oakleigh
8-10 Johnson Street, Oakleigh
Note
No referral or health care card is required to see the Physiotherapist.
| | Individual appointments for adults | Individual appointments for children and young people |
| --- | --- | --- |
| Pension/Health Care Card holder/Senior | $12.50 | $12.50 |
| Low fee | $12.50 | $12.50 |
| Medium fee | $20 | $20 |
| Full fee: Standard consultation/ review appointment | $45 | $45 |
| Full fee: Long consultation/ first appointment | $95 | $95 |