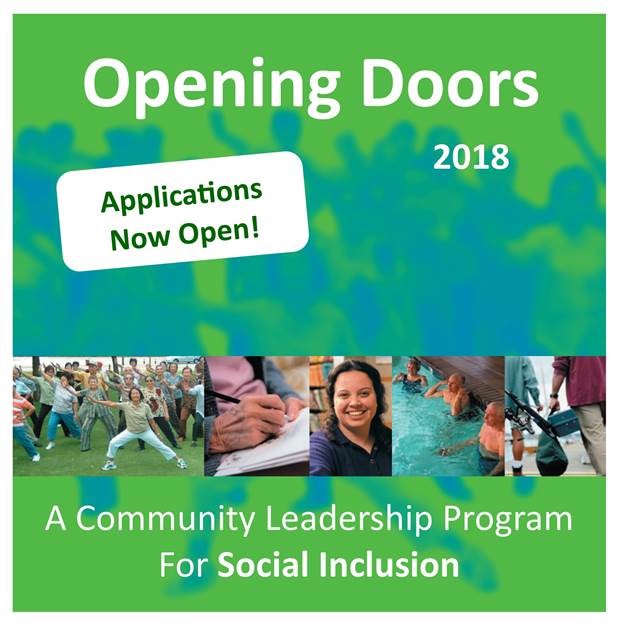 The Opening Doors Program is currently seeking community members from Melbourne's Inner East who are passionate about their local area, and would like to make a difference in the lives of people who may be socially isolated.
Opening Doors is a community leadership program for social inclusion and in the past has supported over 190 leaders from diverse backgrounds, skill-sets and abilities to implement lasting changes in their local communities. This is the 10th year that Opening Doors has been working with the community to reduce social isolation.
The 2018 Program will run for 6 months with a graduation ceremony to be held in December. Over the course of the program, you will meet and work with a passionate group of like-minded people, learn about your own talents as a community member and leader, and develop the skills to make a real and lasting difference in your local community.
The program is provided FREE to community members in the Inner-East of Melbourne. It is open to people of all ages, cultures, backgrounds and abilities.
Places are limited. If you would like to apply, find out more, or know someone who may be interested, please contact Alex Mills, Program Coordinator on 8822 8327 or at amills@linkhc.org.au or visit our website.