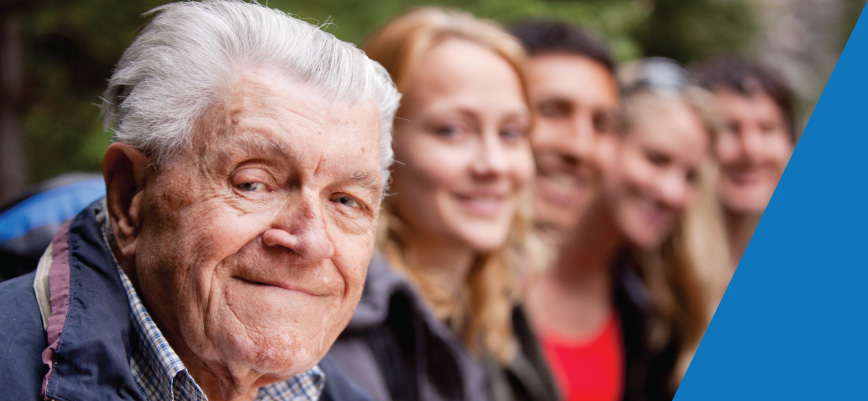 Link runs two Social Support Groups for people with limited social opportunities or independently living older adults, who meet to enjoy each other's company. Both groups enjoy outings, a variety of activities (brainteasers, games, topical discussions), and some gentle exercise.
The groups are run by Allied Health Assistants who are supported by volunteers.
Planned Activity Group (PAG)
PAG is delivered online and provides people with an opportunity to interact and engage with others remotely. This is particularly suitable for older adults who are having difficulty leaving their home or are immunocompromised and would prefer not to meet in person.
To join the group, you'll need internet access and be confident using the computer or have the support of a family member or friend. We can also help you access this online group through a tablet loan program. One of our allied health assistants will meet with you to show you how to use the tablet and join PAG online.
See us online
When you sign up to PAG, we will send you details about how to join our online group.
When
Tuesdays, 9.30am – 12noon
Move and Chat
Move and Chat is face-to-face social support group where clients come together to engage in outings, social activities and gentle exercise within a structured format.
Some of our activities include:
Outings to places like Jells Park, Cranbourne Botanical Gardens, and Monash Art Gallery
Chair-based exercises, aerobics, and Tai Chi
Cooking and baking
Gardening
Board games, current affairs games, get to know you activities, and memorabilia
Meditation
Guest speakers
Before you begin this program, you will need to undergo a medical clearance and assessment. Download the Physical Activity Medical Clearance Form.
See us at
Mackie Road Neighbourhood House, 36 – 42 Mackie Rd, Mulgrave.
Cost
Our Social Support Groups cost $10 per session