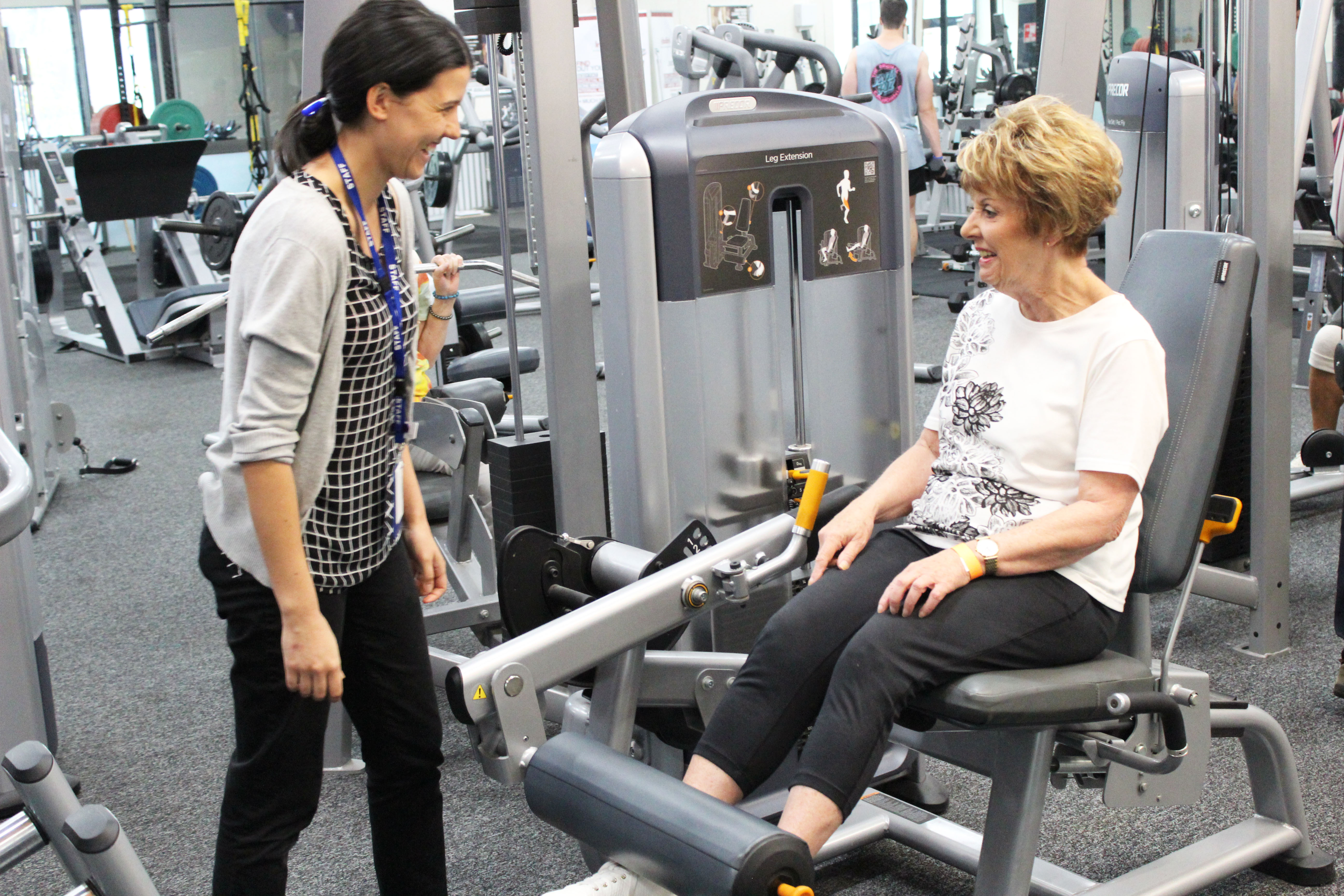 Link HC's Prescribed Exercise Program (PEP) is a gym program for older adults where the exercises are specifically tailored for each individual.  The focus is on building total body strength with an emphasis on improving balance, flexibility and bone and muscle strength.  The aim of having a strong body is to help avoid injuries, falls, pain, and other issues associated with getting older.
Unfortunately, the word "gym" often deters people from this type of exercise program.  As one of our new PEP members Kaye, remarked, "I immediately envisaged a group of body-toned people in Lycra where I wouldn't fit in".  However, nothing could be further from the truth.  At PEP you will be part of a group of like-minded, friendly people, working away at their own pace, under the watchful supervision of an exercise physiologist.  Your program will have been custom-designed to your level of fitness and ability by a physiotherapist and your exercise preferences will be taken into account.  "The great thing about PEP is the Link HC clinicans are understanding, approachable and very much attuned to your needs.  Plus they make you feel so welcome".  And sharing a PEP program with other older adults will keep you motivated.
Link HC PEP programs are held at both the Oakleigh Recreation Centre and the Monash Aquatic & Recreation Centre.
At Oakleigh, there are 3 x 1-hour morning sessions, Monday to Friday, whilst at Monash, there are 2 x 1-hour sessions of a Thursday afternoon, so there is a time and place to suit everyone.
Cost is $8 per session.