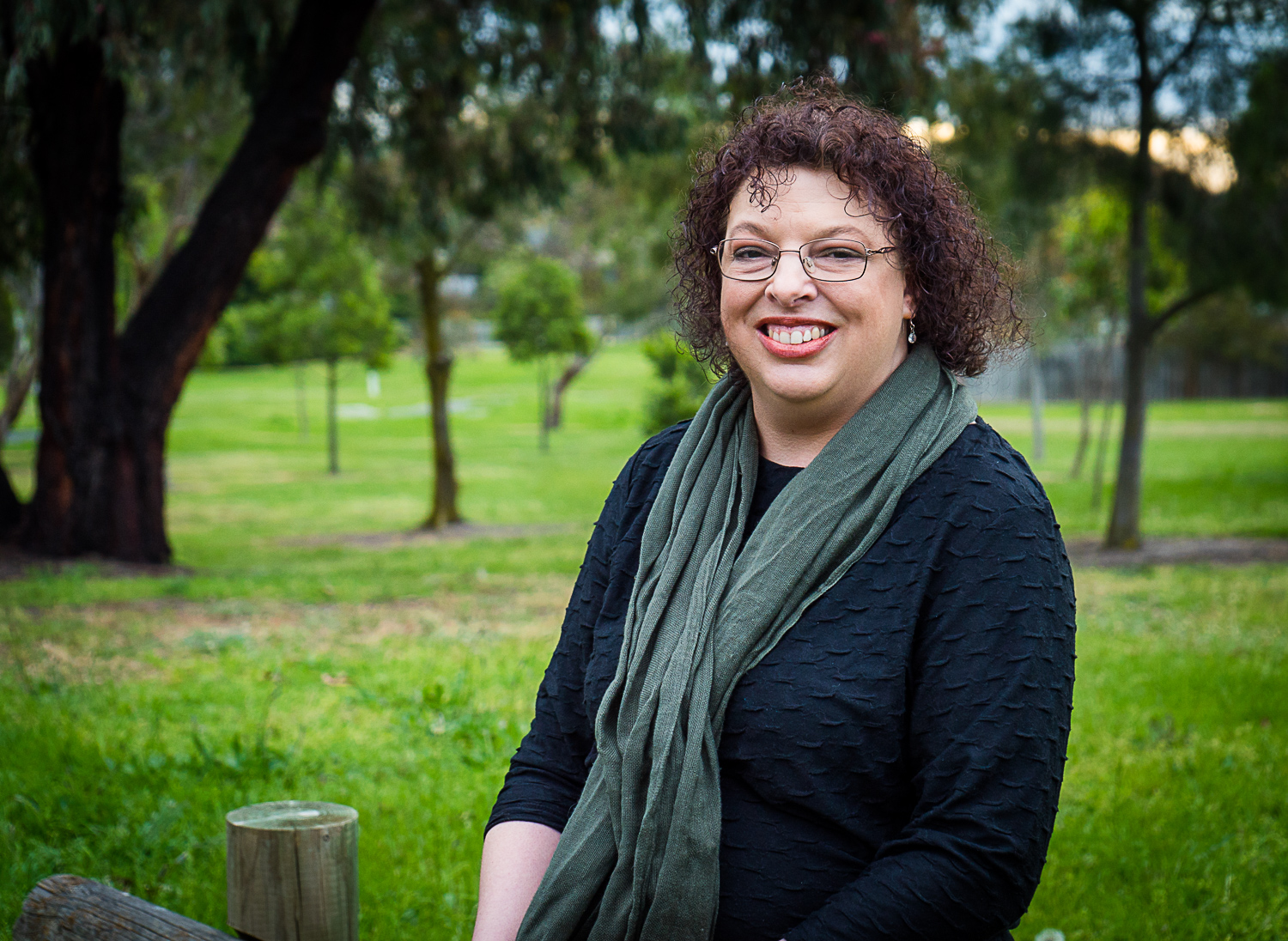 I am a 48-year-old woman with multiple chronic health conditions including rheumatoid arthritis, ankylosing spondylitis, fibromyalgia, type 2 diabetes and other related issues. I cannot work in a regular job as my symptoms can fluctuate a lot, even throughout the day and I need to be able to get to medical appointments as required. I now receive a partial Disability Support Pension and I supplement my income by doing freelance writing work for websites from home.
In 2015, I contacted Monash Council after hearing about a diabetes support group in the area and they referred me to Link Health and Community. I spoke to the intake coordinator, who suggested a range of services for me.
I initially had several sessions with a diabetes educator to help me find ways to better manage my condition. I joined the diabetes support group, which has been wonderful and which I still attend. I also participated in a 10-week hydrotherapy course and joined their strength training program. This has evolved into a Prescribed Exercise Program (PEP) which I attend at a local gym once a week.
Other health professionals I have seen through Link include a podiatrist, dentist, GP, dietician and a psychologist. I now also volunteer on one of Link's committees as a consumer representative.
I really appreciate all the support I've been given over the years from all the staff I've met at Link. As I am on a tight budget and have a Health Care Card, their low fees also help to make their services far more accessible to me and others like me.
Being able to access low-cost dental care was especially valuable. My main concern here was the long waiting list to access the public dental health program (around one year). This was not Link's fault, there is just not enough funding in this area. My dentist also referred me to the Royal Dental Hospital for further preventative treatment and I had to wait another year to get an appointment there, too. Thankfully, my chronic health issues did not cause me any major dental concerns during those waiting periods.
I help to run the Young Women's Arthritis Support Group, which is based in the Monash area, and Link have supported our group by allowing one of their psychologists, podiatrists and occupational therapists to attend our meetings on different occasions as guest speakers.
I also have some involvement with both Amaroo Neighbourhood Centre and Power Neighbourhood House and I know that Link is a strong supporter of these community organisations as well.
As someone with many health issues, I have to see a wide range of health professionals, and it so helpful that I can access so many through the one organisation. It's really like a 'one-stop-shop' for me. There is mounting research now to show the benefits of multidisciplinary care for those with chronic health issues both in the short and long-term and I strongly believe that Link and other community health organisations are leading the way in this area.